Discover Our Difference
The key to your family's next home is having the representation of a professional that knows the home buying process in detail, an individual who understands that purchasing a home is not merely a transaction, but a journey.
At Weichert, Realtors® – McKee Real Estate, we consider your journey a team effort. Weichert Realtors® is the largest privately-owned real estate organization in the country. As a franchise with this family-owned organization, our local Weichert-McKee agents are provided with the research, knowledge, and support needed to fully represent our buyers and sellers effectively and compassionately.
Also, at Weichert-McKee, if needed, we provide a benefit of free basic staging to sellers to help increase the appeal of their home to potential buyers. An alternative benefit offers two free hours of professional handyman services for any necessary projects to help make your home more marketable. Qualified buyers and sellers can be approved for our Gold Star services but must meet some basic requirements.
The Difference between a House and a Home
Our Weichert-McKee agents are dedicated to loyally serving those that entrust us with their home search. While there may be no shortage of available houses, finding your family's home can take particular expertise and time.
Weichert-McKee's agents employ a multitude of resources making sure your home search is not just limited to the Multiple Listing Service, but also that your ideal home search experience includes multi-faceted information about schools, religious institutions, commuting facilities, and access to shopping, restaurants, and entertainment venues that meet your needs. Our main priority is to assure you that your home is welcoming and in a community that appeals to the unique needs of your family.
As neighborhood specialists, our job is overseeing the minute details of moving from one home to another. Whether your move is down the street or across the country, we are there every step of the way. Our business is selling you a house; our commitment is to find you a home.
There are many reasons to sell a home: relocation, upgrading, downsizing, or other significant life changes. Whatever your reason, you want a smooth and expedient sales process as you approach the next phase of your life in a new home. Weichert-McKee is well equipped to meet your expectations.
Meet The Illinois And Wisconsin Real Estate Specialists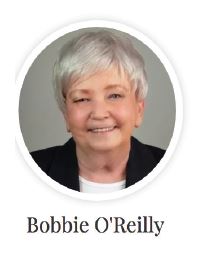 Our national backing from Weichert, Realtors® and our own local experience makes us the agency of choice for many buyers and sellers.
Because we are licensed in both Illinois and Wisconsin, we understand the nuances of selling and buying in each of the two vastly different geographical areas. Whether it's buying a vacation home, relocating or investing, we've got you covered in both Illinois and Wisconsin.
We are led by Bobbie O'Reilly, Managing Broker/Owner. Bobbie brings not only years of experience in an area where she is a lifelong resident, but also has a passion for helping others achieve their dreams. Her service to her clients, staff and community is the key to Weichert-McKee's success. She is currently an active member of the Lions Club and an elected Long Grove Village Trustee.
Bobbie recently received the prestigious Melvin Jones Fellow Award for Humanitarian Services from the Lions Club International Foundation. She is President of Weichert, Realtors® Illinois, Indiana, Wisconsin and Michigan Broker Council. She is also: a Certified Pricing Strategy Advisor, a Certified Short Sale & Foreclosure Resource, Certified Relocation Specialist, and Certified Staging Consultant. And Weichert- McKee has been a recipient of the Weichert Model Office Award.
Weichert-McKee is a member of: National Association of Realtors® (NAR), Illinois Association of Realtors® (IAR) , and Mainstreet Association of Realtors® (MORE).